When the ProEvo comes back, I'm going to have the front end paint sorted and then I was thinking of some Silver and Grey R3 or Proton themed stickers.
Silver and Grey to make them less striking.
R3 design is like this.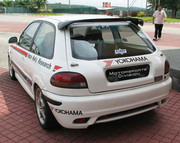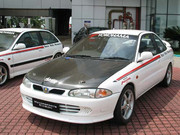 The proton ones look like this: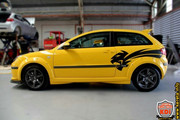 Or maybe something like this, but without the PROTON lettering, as I think that might be too much.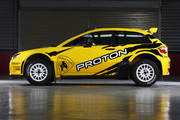 Which do people think?